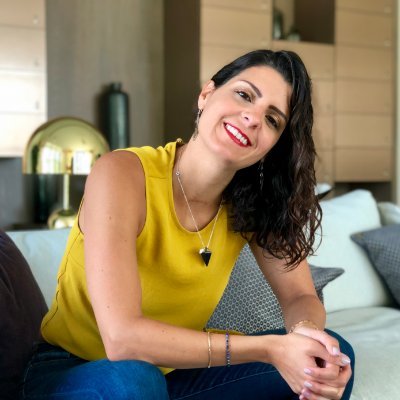 Dr. Denise Fournier is a mindfulness-based psychotherapist. Her practice, Evergreen Therapy, aims to help individuals heal and transform through a deeper connection with themselves, and a greater understanding of the many relationships they hold in their lives. Denise also teaches graduate students in Nova Southeastern University's Family Therapy department and writes a mindfulness-based blog for Psychology Today. She is trained to operate within traditional models of psychology, but she also regularly incorporates concepts from Buddhism, Taoism, Shamanism, and indigenous healing traditions to address the psychological, emotional, spiritual, communal, and ancestral dimensions of the human experience.
Vennly: How did you first develop a practice that combines traditional psychological approaches with Eastern religious philosophies?
Denise: The first time I was ever introduced to therapy also happened to be the first time I was introduced to Buddhism. At the beginning of my first year in college, I had a crippling bout of anxiety that landed me in the student counseling center; and the therapist who was assigned to me was a practicing Buddhist who wove certain aspects of it into our work together. Because of that experience, I started studying both Buddhism and psychology. And then over the years of my training to become a therapist, I was lucky to find other mentors who combined traditional psychotherapy with ancient Eastern philosophies and practices, which helped me shape my own presence and voice as a mindfulness-based therapist.

Vennly: Much of your work places an emphasis on relationships. How do you define "relationships" and why is it such a critical piece of emotional and spiritual health?
Denise: The way I see it, to have a human experience is to have a relational experience, because everything we go through as human beings takes place in the context of relationship. When you really think about it, we're in relationship with everything: our thoughts, our emotions, our past, our future, our beliefs, our ancestors, our coworkers, our friends, our lovers, our children, our culture, our sense of life in general. When we look at life this way, we get to see that each of us is part of a larger whole. And I think there's critical spiritual significance in taking that perspective and recognizing that everything we experience has bigger implications and a bigger impact.
Vennly: In a Perspective you created for Vennly you speak about the moment in your life that you hit rock bottom. What was transformative about that experience?
Denise: That rock bottom I referenced was a span of a few months back in 2015 when every part of my life radically changed: I finished my Ph.D., got divorced, found myself broke and in need of a place to live, went through some major changes in my family of origin, got diagnosed with cancer, and had surgery to remove the cancer. But those experiences weren't actually my bottom; they were just agents in facilitating my fall to the bottom. Because each one of those things forced me to release old beliefs and shed old layers and old attachments that weren't serving my highest good. That was a time of incredible loss for me, but in a wonderfully strange and paradoxical way, it was also the most beautiful and transformative time of my life. It gave me the chance to become a much more aware and intentional version of myself, which has changed everything.
Vennly: In your view, what are some of the biggest health and wellness challenges that young adults are facing today, and how do you think Vennly can help these individuals bring their spiritual health back into focus?
Denise: One of the biggest issues I see young adults facing is what I think boils down to a crisis of meaning. On the one hand, I think young people today are, generally speaking, pretty tuned in to the problems in the world, and a lot of them are already starting to come up with highly insightful and intelligent solutions that will be transformative for all of us. But on the other hand, they're plugged in to a powerful system that's trying to sell them on a spiritually bankrupt vision of what life is supposed to be. And this is just the existential blanket on top of the general life stuff they're dealing with as they try to figure out how to be grown in this world.
I think It's really important for young people today to recognize that their attention is truly their biggest superpower, and if they direct it toward things that are spiritually and emotionally nourishing, they'll create a sense of purpose and meaning that will support them in navigating their challenges and creating fulfilling lives. Vennly can offer them (and all of us) an opportunity to direct their attention to things that matter. Since it's diverse in its content and shares voices from many perspectives and faith traditions, young people can actively navigate it and be spiritually expanded in self-determined ways. It's exactly the kind of thing this world needs more of, and I think young people stand a chance of utilizing it to its fullest potential.

Follow Denise!